Rishikesh: Beauty of Nature
Rishikesh is a land of discoveries that will bring joy and excitement in your life. There are many tourist places in Rishikesh as well as places of religious importance in and around Rishikesh that everyone should visit. A trip to Rishikesh will unfold many spots of sightseeing in Rishikesh. From temples to riverside camping sites, Rishikesh has a lot of attractions worth visiting. The temples of Rishikesh are very famous as they are dedicated to various gods and goddesses as per Hindu mythology. The most famous ones include those of lord Shiva, Goddess Durga, lord Ganesha, lord Ram, lord Hanuman, etc.
Known for yoga, meditation and holistic lifestyle; you will find many ashrams in Rishikesh where you can experience all in one. Triveni ghaat, Ram Jhula and Lakshman Jhula are some of the few places to see in Rishikesh. If you are looking for adventure then Jumpin Heights and Vashistha Caves are the best tourist places in Rishikesh. Neergaddu waterfall is another place to visit in Rishikesh where you can enjoy having fun with your friends in water.
Best Places to visit in Rishikesh
There are also many other tourist places near Rishikesh for those who have seen Rishikesh. These are considered as spiritual places near Rishikesh including Neelkanth Mahadev temple, Tryambakeshwar temple, and Kunjapuri Trek. There are other places to visit near Rishikesh for those who love trekking, hiking, and mountaineering, they may go to Rajaji Tiger Reserve, Valley of Flowers, Narendra Nagar, Chamba and Kaudiyala.
Other than this, there are a lot of places in Rishikesh which you can enjoy visiting. Some of the interesting places to see in Rishikesh include market area, Triveni ghaat, Parmarth Niketan temple and ashram, and river rafting at Shivpuri. One of the interesting places to visit in Rishikesh is Beatles ashram. It is the place where The Beatles band came to get peace and calm. They also composed some songs here during their stay. They greatly enjoyed their stay in Rishikesh.
Now let's talk about them:-
1. Jumpin Heights
Jumpin Heights is a place where one can enjoy adventure sports such as Bungee jumping, flying fox and giant swing. It is India's highest Bungee jumping at 83 meters.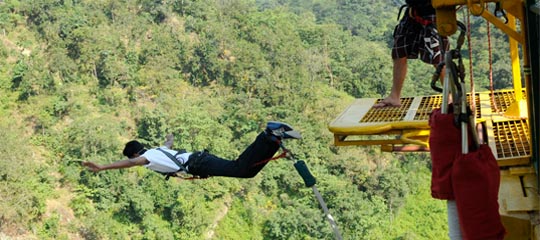 2. Vashistha Caves
Vashistha caves is an ancient cave where sage Vashistha meditated after the death of his sons. It has a shivlinga in it & is located 25 km away from Rishikesh.
3. Neergaddu Waterfall
This is a beautiful waterfall which is located 6 km away from Tapovan in Rishikesh. It is a quiet place and is popular among tourists.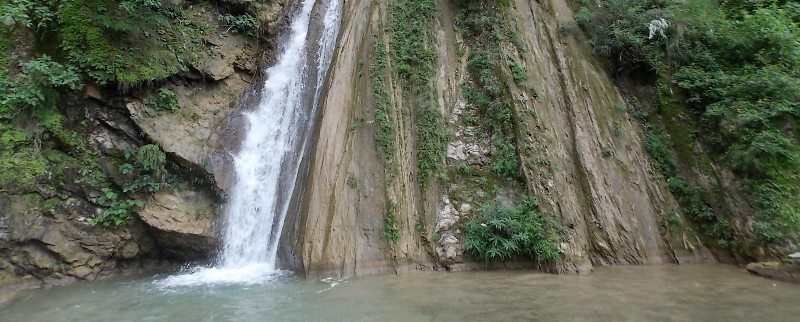 4. Neelkantha Mahadev
Neelkanth Mahadev is a temple dedicated to lord Shiva. It is situated at a height of 1675 meters and is one of the most important lord Shiva temples.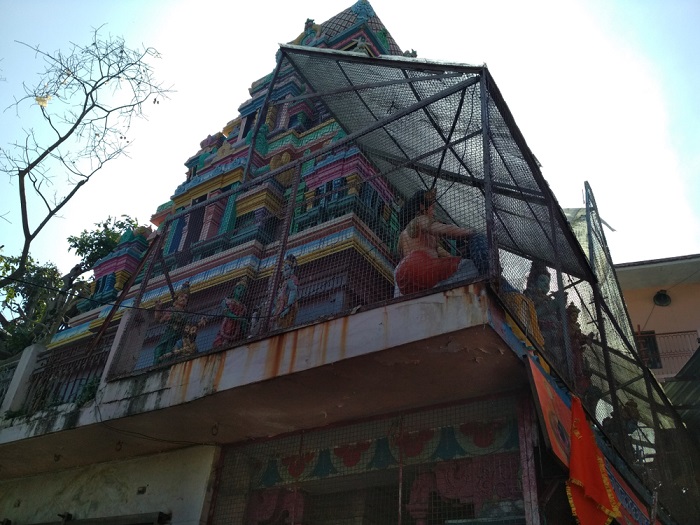 5. Tryambakeshwar temple
Tryambakeshwar temple is one of the oldest temples in Rishikesh and is a 13 storied building, dedicated to lord Shiva or the one with 3 eyes. It is located near Lakshman Jhula.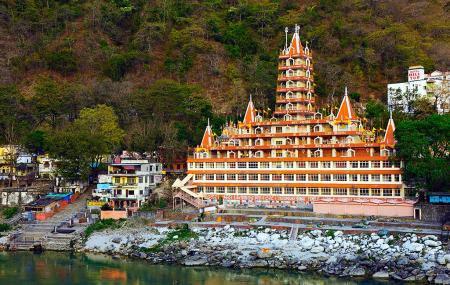 6. Rajaji Tiger Reserve
Rajaji Tiger Reserve is a land of flaura and fauna, famous for tigers. It is 45 km away from Rishikesh and offers jungle safari through jeeps and elephant rides for tourists.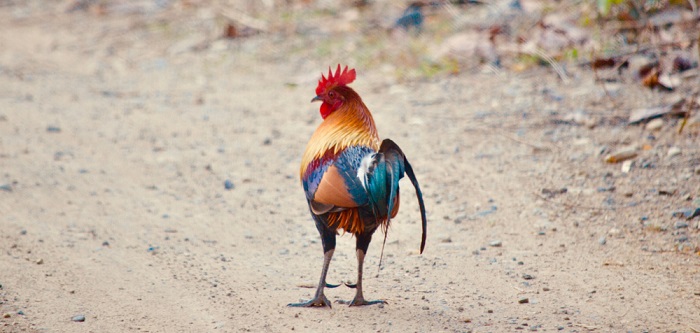 7. Valley of Flowers
Valley of Flowers is a national park located in Western Himalayas. It is about 271.4 km away from Rishikesh. People who want to visit it need not worry as it is accessible by road by car, taxi or bus.
8. Narendra Nagar
Narendra Nagar is a town where King Narendra Shah built his new capital in Tehri Garhwal. It has a palace and two World War- I cannons at its gateway. It is just 21 km away from Rishikesh.
9. Chamba
Chamba is another picturesque town in Tehri Garhwal and has pine and Deodar trees. It is known for its camping, trekking and hiking routes for adventure lovers. It is 63 km away from Rishikesh and can be visited by road.
10. Kaudiyala
Kaudiyala is small village located 40 km away from Rishikesh that offers white water rafting to tourists. It has also a beautiful camping site amidst greenery.
Enjoy the trip to Rishikesh
If you are looking to learn yoga amidst nature, then you can choose one of the many yoga schools and ashrams which will be a perfect place to visit in Rishikesh. The sound of river Ganga flowing close by and the cool breeze of air in the wee hours of morning and night are so perfect and full of energy. You will be able to learn and practice yoga and meditation in peace and calm. If you are into mountains and love sightseeing in Rishikesh then you can choose one of the yoga schools located in the hilly areas of Tapovan in Rishikesh. Once you are there, you can enjoy the beautiful view of Himalayas all around. Not just that, they are full of greenery, which you will enjoy and feel the nature's calm and comfort. There will be perfect peace, chirping of birds in the morning and evening, which you will enjoy. Such a place is perfect to learn and practice yoga and meditation in Rishikesh.