300 hour Yoga Teacher Training in Goa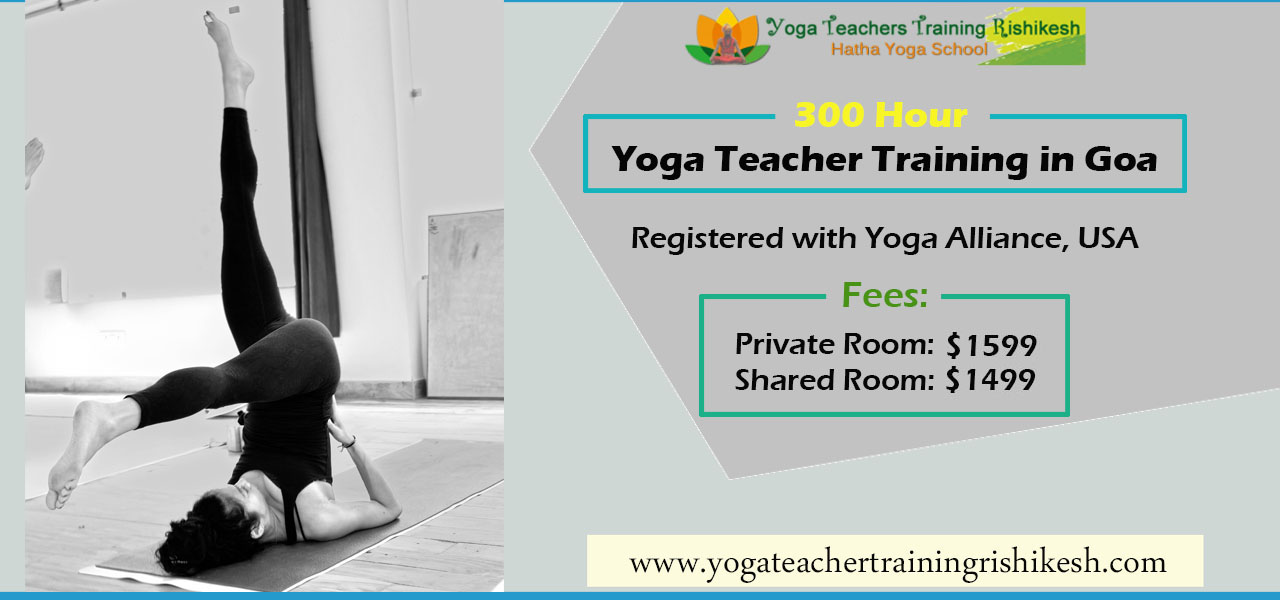 Hatha Yoga School provides 300-hour yoga teacher training in Goa to assist those yogis who want to brush up their fundamentals and expand their knowledge of yoga. This is the second level of yoga teacher training which adds another level to a student's association with this ancient form of wellness. We have prepared an interesting 300-hour yoga ttc in Goa for our students, comprising Ayurveda and Yoga perspectives elements.
Our yoga ttc in Goa mainly concentrates on teaching yoga, a sequence of yoga classes based on several styles of yoga, including Ashtanga, Vinyasa, Hatha, Yin, the various alignment and adjustments, and elemental yoga as well. We ensure that our traditionally trained expert yoga instructors train you in several aspects of yoga such as asanas, pranayama, meditation, yoga anatomy and philosophy, and Ayurveda practices and detoxification techniques as well.
Therefore, our 300-hour yoga course in Goa is perfect for individuals who have completed the 200-hour yoga course and want to deepen their practice by totally getting immersed in yoga's physical and spiritual world. Besides, this course is also meant for those existing yoga teachers who want to learn more and share it with others and their students. Hence, we recommend you to enroll in our yoga teacher training in Goa and blossom into a strong yoga practitioner and teacher.
Aims and Objectives of 300 Hour TTC in Goa

Hatha Yoga School is one of the most preferred schools as we believe in providing the best yoga teacher training in Goa. This is why we receive so many applications and have many aspiring yoga learners every year. The main aim and objective of our 300-hour yoga teacher training in Goa are:
✔ To prepare our students to become better teachers.
✔ To design the class that suits all the students with different challenges and needs.
✔ To help the students learn how yoga is related to the human body's mental, physical, and spiritual aspects.
✔ To teach and develop regular yoga asanas, kriyas, bandhas, mudras, and dhyana.
✔ To introduce the students to structural yoga therapy.
✔ To prepare the students more about yoga anatomy and physiology.
✔ To study the philosophy of yoga.
✔ To help students attain the aspects of Ayurveda.
Highlights of Best 300 hour yoga training in Goa


✔ Hatha Yoga School is certified by the Yoga Alliance USA and maintains the standards set forth by the certifying organization. Therefore, after completing the 300-hour yoga teacher training, the students are rewarded with an international certification at our yoga school in Goa.
✔ Our yoga experts are well-trained and have years of experience teaching and preparing students based on all yoga aspects.
✔ We offer 300-hour yoga teacher training in Goa at affordable fees.
✔ You get clean and comfortable accommodation during your stay.
✔ You will get a morning detox drink accompanied by healthy and nourishing meals each day.
✔ You will be provided with yoga textbooks and stationery supplies such as notebooks and pens.
✔ We also plan excursions and outings to explore the surrounding areas.
300 Hour Yoga teacher training – Schedule of Daily Yoga classes in Goa

The day begins by waking up in the early morning hours. The yoga instructors then train the students with morning yoga asanas. Then the tea is served to the students, after which the training starts with Shatkarma followed by chanting and pranayama session. Later, nourishing and healthy breakfast is filled with the students.
After a refreshing time, the students attend a class on yoga philosophy. Afterward, the instructors take a class on yoga anatomy. After this class, the students get free time to carry out their activities.
In the afternoon, the students are served lunch, after which they are again given a small break. After their free time, they are given an evening yoga asana and meditation session. The lunch is served after this session, after which a class on Yoga Nidra is conducted. Lastly, after this session, the day gets over, and it's bedtime.
So come and join our 300-hour yoga teacher training in Goa to learn yoga from spiritually enlightened yoga instructors/gurus at a physical and emotional level and take back a balanced mind and rejuvenated body.
Course Fees
USD 1499 (Upgrade to a private room by paying $100 more)
Course Dates
Accommodation and Food Details:
Comfortable stay in a private room.
Meals 3 times every day.
Free Wi-fi.
Herbal and Indian Masala Tea 3 times daily.
Yoga Alliance USA Registered Certification.
 Yoga and Meditation sessions everyday.
300 Hour Yoga Teacher Training in Goa - Daily Schedule

07:00 a.m

Pranayama, mantra chanting, guided meditation, and breathing practice

08:30 am

Alignment based Hatha Yoga Class (Iyengar Style) including everyday asana practice of standing postures, forward bending, back bending, inversions, twisting and more

10:30 am

Breakfast (traditional Indian or your choice of vegetarian breakfast)

11:00 am

Class on yoga philosophy or anatomy (lectures on Indian mythology, chakra healing, mantra healing and more)

12:00 pm

Class on the art of teaching with experienced yoga practitioners

13:00 pm

Lunch, rest and personal study time to gather additional knowhow on yoga and spirituality

15:00 pm

Lecture anatomy or philosophy (detailed talks on yoga anatomy and physiology)

16:30 pm

Hatha Yoga Class (Iyengar Style) covering yoga practice of multiple asanas.

18:30 pm

Occasional evening breathing meditation sessions with yoga trainers

20:00 pm

Dinner and free time to pursue personal hobbies and group interactions

22:00 pm

Early bedtime after successful day of 300 hour YTT course.