YOGA TEACHER TRAINING GOA
Come and immerse yourself in your yoga practice at Hatha yoga school, India.
Originally $1199 OR INR 90,000/-
NOW INR 39,999/-!
LIMITED TIME ONLY – Expires December 31st, 2023

A Holistic Approach to Yoga
Yoga Teacher Training Goa – our teachers are passionate about practicing yoga with authenticity in all of its parts. Much more than just asana, each student has the chance to deepen their experience in other areas, including pranayama, meditation, and kriyas.






YOGA TEACHER TRAINING
Hatha Yoga School is a globally recognized yoga school and the leading destination for Yoga Teacher Training in India. Learning the ancient art of yoga and how to share this practice with others is incredibly rewarding and can bring balance and inspiration into your students' lives. However, understanding the science of yoga and how to make it accessible can be a challenging job. We are offering courses tailored to those who wish to become certified yoga trainers, led by dedicated teachers with a deep understanding of the transformational process from student to teacher.
During the classes, participants will practice and study the theory of all aspects of yoga, including asana, philosophy, pranayama, and meditation. The course will benefit both those who wish to teach and those who wish to immerse themselves and evolve their personal yoga practice.
BROUGHT TO YOU BY

A World Leader in Yoga Teacher Training and Continuing Education of Yoga Teachers
100 HOUR YOGA TEACHER TRAINING IN GOA
Immerse yourself in the ancient practice of Hatha Yoga and energize your mind, body, and spirit. Our 100 hour Hatha Teacher Training Course is open to all practitioners, with teaching accessible for beginner, intermediate, and advanced level practitioners alike. Study Hatha yoga in its holistic form with course content including the practice and theory of Hatha Yoga Asanas, Pranayama, Adjustment and Alignment, Philosophy, Kriyas, and Meditation. We will prepare you with the knowledge and confidence you need to deepen your practice, connect to the yoga teacher within, and confidently lead classes.
Upcoming Dates:
The course starts on the 05th of every month all year round.
05th to 15th March 2023 | 17th to 27th March 2023
05th to 15th April 2023 | 17th to 27th April 2023
05th to 15th May 2023 | 17th to 27th May 2023
05th to 15th June 2023 | 17th to 27th June 2023
05th to 15th July 2023 | 17th to 27th July 2023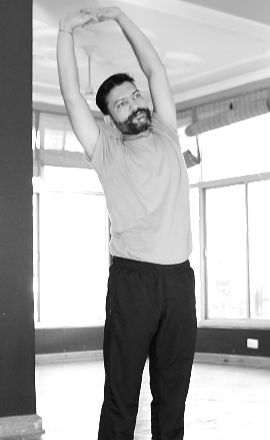 INVESTMENT
Course fees –
$599 (International residents) and
₹24,999/- (Indian Residents)
include all classes, accommodation with an attached bathroom, three meals daily, and a snack with tea in the afternoon.
Payment Options:
You must make an advance deposit of $100 + transaction charges (International) and 5000 rupees (Indian residents) to secure your spot in the course. You may make your balance payment upon your arrival at orientation on the first day. Upon course acceptance, we will send you information about the payment procedure and methods to your email. 
We accept payments by Transferwise (any currency), cash (INR, USD, or EUR), or credit card.
Refund Policy:
The course deposit and fees are non-refundable, so please ensure that you have the relevant insurance in place in case of any circumstances that would stop you from attending the course.
Students may transfer their registration to an alternative course in the event of exceptional circumstances. Fees are valid for one year from the original course date.
How to Register:
Please fill our online application form to register for 200hr Yoga Teacher Training (Application Form). An advance deposit is required to secure your place, and until we have received this, we cannot confirm your position on the course. Alternatively, if you need any further support in making your application, please reach us through the contact us page. AYM Yoga School reserves the right to accept or reject any registration form submitted without providing further explanation.
Certification – Yoga Alliance:
All of our certifications are recognized by the Yoga Alliance and Yoga Certification Board (Ministry of AYUSH, Govt. of India). Please note that upon receipt of the certificate, it is the student's responsibility to register themselves with Yoga Alliance and pay any relevant subscription fees.
Further Assistance:
If you have any queries about the training courses, please do not hesitate to get in touch at any time, we will be happy to assist you.