200 hour Yoga Teacher Training in Goa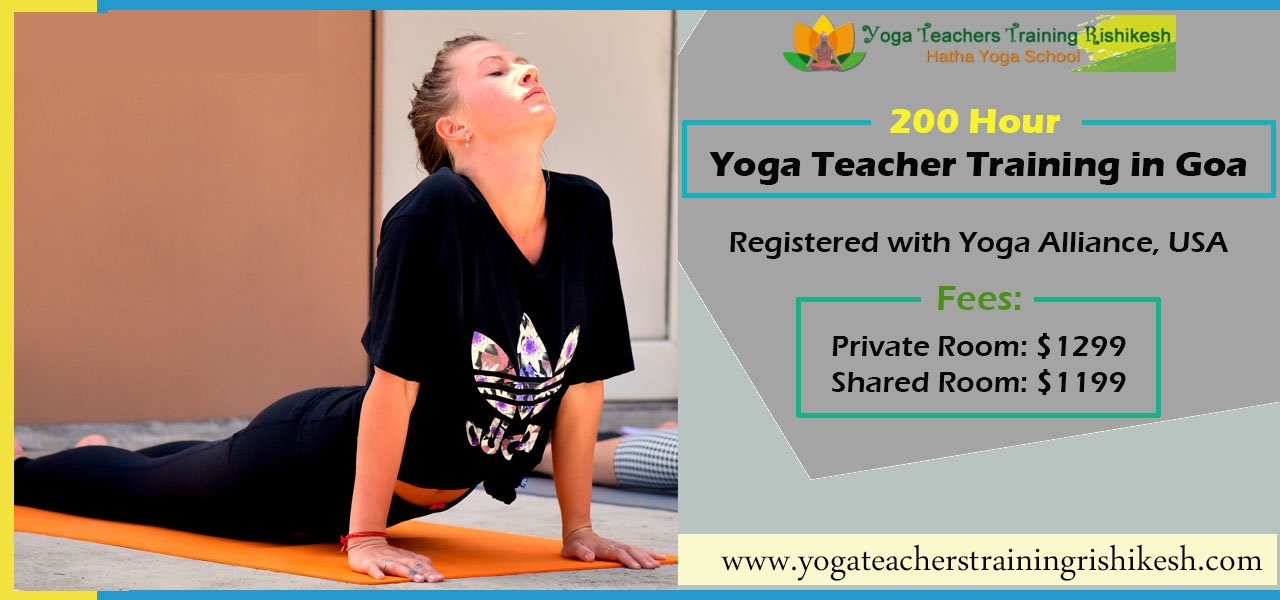 Hatha Yoga School offers internationally recognized 200-hour Yoga Teacher Training in Goa. We wish the students to enhance their knowledge of many yoga techniques and become professional yoga teachers. The Hatha Yoga School offers yoga instructor certification from beginner to advanced levels. If you also want to improve your knowledge of yoga's philosophy, anatomy, and physiology, join us today. Yoga practitioners who want to see themselves as great yoga teachers in the future should look no further than Hatha Yoga School.
We prepare our students to teach traditional Hatha Yoga to others to apply their knowledge for their physical, mental, and emotional well-being. The 200-Hour Yoga TTC in Goa will help students strengthen their basics and connect at a higher level. Even if you have completed a 100-hour yoga course as a beginner, you should go for a 200-hour yoga course.
Aims and Objectives of 200-Hour TTC in Goa

Hatha Yoga School aims to provide Goa's best yoga teacher training by guiding and helping the students acquire complete knowledge of physical yoga, breathing and healing techniques, meditation, Yoga Nidra, and philosophies. The following are the main aims and objectives of our 200-hour yoga teaching training in Goa:
✔ Our 200-hour yoga course in Goa will help the students enter the professional yoga arena to empower them physically, mentally, and intellectually via yoga.
✔ By the time a student finishes their 200-hour yoga ttc in Goa, they will be easily able to practice yoga as well as meditation or pranayama for longer durations.
✔ We have well-trained yoga teachers in our school who come from Vedic gurukuls and have immense expertise in providing high-end yoga teaching.
✔ We ensure that our students learn the mantras and the chants that can help them in boosting their concentration levels.
✔ The course will also let the students eliminate any negativities prevailing within.
Highlights of 200-hour yoga teacher training in Goa

✔ The five main subjects covered in our 200-hour yoga teacher training are training and practice, anatomy and physiology, teaching methodology, yoga philosophy, lifestyle, and ethics.
✔ You will also study Patanjali's Yoga Sutra, Bhagavad Geeta, and Hatha Yoga Pradapika, which will help you teach others once you become an instructor yourself.
✔ At our yoga school in Goa, we offer our students with daily yoga asana, pranayama, and theory classes.
✔ You don't have to worry about getting notebooks, yoga cloth, or anything else, as we offer all the course materials at our school.
✔ We offer an internationally accredited certification to complete Goa's 200-hour yoga teaching training.
✔ Our school comprises professional yoga instructors who will guide you through every step.
✔ The course also includes free time and excursions to explore nearby places.
200 Hour Yoga teacher training – Schedule of Daily Yoga classes in Goa

Highlights of 200-hour yoga teacher training in Goa
In the morning, there will be breathing exercises, mantra chanting, and meditation sessions. Afterward, students are served a healthy breakfast, followed by a yoga philosophy or anatomy class. After this, herbal tea will be given. Later Hatha Yoga class will be conducted daily, including asana practice.
In the afternoon, a class on the art of teaching is conducted by experienced yoga practitioners. Later, a detailed anatomy or physiology class is conducted, followed by a hatha yoga class, which involves the yoga practice of several asanas. And afterward, a healthy lunch is served, followed by herbal tea.
A breathing meditation session with yoga instructors is again conducted in the evening, followed by dinner. After dinner, students are given free time to pursue their other personal activities, followed by a good night's sleep to end the day.
Therefore, having years of experience providing 200 hours of yoga teaching training, we recommend you join our courses to expand your knowledge of all elements and aspects of yoga.
Course Fees
USD 1199 (Upgrade to a private room by paying $100 more)
Course Dates
Accommodation and Food Details:
Comfortable stay in a private room.
Meals 3 times every day.
Free Wi-fi.
Herbal and Indian Masala Tea 3 times daily.
Yoga Alliance USA Registered Certification.
Yoga and Meditation sessions everyday.
200-Hour Yoga Teacher Training in Goa - 2022/2023 - Daily Schedule

07:00 am Pranayama, mantra chanting, guided meditation, and breathing practice

08:30 am Alignment-based Hatha Yoga Class (Iyengar Style), including everyday asana practice of standing postures, forward bending, back bending, inversions, twisting, and more

10:30 am Breakfast (traditional Indian or your choice of vegetarian breakfast)

11:00 am Class on yoga philosophy or anatomy (lectures on Indian mythology, chakra healing, mantra healing, and more)

12:00 pm Class on the art of teaching with experienced yoga practitioners

1:00 pm Lunch, rest, and personal study time to gather additional know-how on yoga and spirituality

3:00 pm Lecture anatomy or philosophy (detailed talks on yoga anatomy and physiology)

4:30 pm Hatha Yoga Class (Iyengar Style) covering the yoga practice of multiple asanas.

6:30 pm Occasional evening breathing meditation sessions with yoga trainers

8:00 pm Dinner and free time to pursue personal hobbies and group interactions

10:00 pm Early bedtime after a successful day of 300 hours YTT course.
Why a 23-Day Intensive?
The 23-day intensive model fully immerses students in the yoga system for 180 contact hours. We provide students with tools for integrating the materials once they return home and continue to work with our students once they leave the intensive. For many students, leaving their homes for a month is not an option. 
Students must complete non-contact hours upon their exit from the program to be eligible to receive their graduation certificate or to register with Yoga Alliance.