Yoga Vacations: Sightseeing in Rishikesh
There is certain number of people who love travelling and going to visit the new places. Among them, some people are those who love to do yoga while travelling and it's called yoga for traveller, and is part of yoga holidays and yoga vacations. Everyone knows that India is famous for yoga travel and offers cheap yoga holidays and yoga retreat for tourists. Many yoga schools and yoga ashrams offer yoga for travellers and provide the best places to their to stay in India.
Best Places to visit in Rishikesh
Famous Rishikesh Temple
Rishikesh Temple is the best places to visit in Rishikesh. Ganga ghaat are one of the best places to visit in Rishikesh. Some of the other best places in Rishikesh include Triveni ghaat, hanuman Mandir and Durga Mandir. Some other places to see in Rishikesh include Vashistha caves, Neer Gaddu waterfall, Ram Jhula and Lakshman Jhula. Some spiritual places to visit in Rishikesh include Tryambakeshwar temple (dedicate to lord Shiva), Neelkanth Mahadev temple and Bharat mandir. All three of them are also part of famous Rishikesh temples. If you want to be free of diseases and ailments, go to yoga as it has poses for everything.
Other than ghaats and temples there are also some other best top 10 places to visit in Rishikesh. These places in Rishikesh include Garud Chatti waterfall, which is 5 km away from Lakshman Jhula; and Phoolchatti waterfall which is 3 km further from Garud Chatti. All the above mentioned places are tourist places in Rishikesh. Those yoga travelers, who like going on yoga holidays, can make a trip to Rishikesh. There is a lot to go sightseeing in Rishikesh and one will not get tired in doing so.
Tourist places in Rishikesh for Yoga vacations
Now that we are done with Rishikesh, let's talk about tourist places near Rishikesh that will take your breath away. Kunjadevi temple, dedicated to goddess Durga, is located 25 km away from Rishikesh. One of the other such places to visit near Rishikesh is Jumpin Heights, a bungee jumping spot, famous for being the highest in India at 83 meters. Some other places near Rishikesh include Valley of Flowers and Narendra Nagar. One is full of different types of flowers while the other has a historical palace with two World War I cannons at its gate.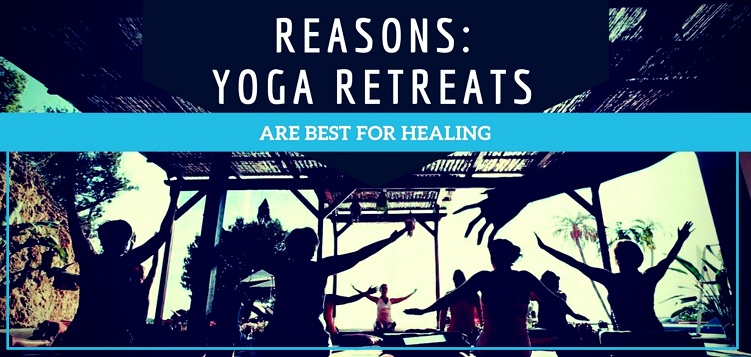 Benefits of yoga holidays in Rishikesh
Disconnect from technology and connect with nature
Remove yourself from current circumstances
Spend time with incredible coaches
Spend time meditating and allow yourself to stop over-thinking
Get the opportunity to connect with nature
Positive thoughts, feelings, energy, and people
Examine other areas of your life where improvements can be made
Heal the past
Experience a space beyond current circumstances
Embrace fear
Finally make a commitment to eating healthy
Rishikesh Ashram: Peaceful Places to Stay in Rishikesh
There are some people who like to practice yoga while travelling and enjoy yoga retreat in Rishikesh and holiday in Rishikesh. This type of yoga is called travel yoga, and can be done by anyone who knows the right poses. There are also some ashrams which are a 'must visit'. They include Sivananda ashram, Parmarth Niketan ashram, and Omkarananada ashram to name a few. These ashrams provide a peaceful and calm environment along with yoga classes for tourists. Those who want to enjoy cheap yoga holidays and yoga retreat will be happy to know that these ashrams offer yoga for travelers. These ashrams are included under tourist places in Rishikesh. Shivpuri and Kodiyala are two other tourist places near Rishikesh that offer- river rafting and White water rafting for adventure lovers. If you are looking for yoga travel and want to enjoy your yoga vacations, visit Rishikesh in India.