Explore Unexplored Destinations of Rishikesh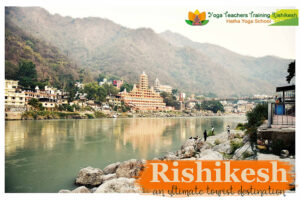 Explore Unexplored Destinations of Rishikesh
Located in the beautiful state of Uttarakhand, Rishikesh holds a special place in history, culture and religion from time immemorial. Rishikesh is located on the foothills of Himalayas and known as a world's yoga capital and a cultural melting pot of Devotion and hippie Culture. Rishikesh is known as a gateway of Garhwal Himalaya and one of the most visited tourist destinations of Uttarakhand. In '60s Beatles visited the Rishikesh to learn transcendental meditation and place Rishikesh on the global map. Since then people from all over the globe drove to Rishikesh in search of spirituality, yoga teacher training course and just to get a chance to be with nature and seek solitude.
If you visit Rishikesh during international yoga week in march you will see people from all over the globe dressed in Indian kurtas and dresses with their yoga mats rolled under their arms. Here in Rishikesh you will hear people discussing yoga, spirituality and meaning of life with their conversation synchronized with the faints sound of temple bells. This is the charm of Rishikesh. Although apart from yoga and spirituality the temple town of Rishikesh is emerging as a tourist hotspot and paradise for adventure seekers. Rishikesh has many feathers on its cap and visiting Rishikesh truly brings joy to the people.
Here are the places to visit in Rishikesh if you are here in town for a short retreat, a yoga ttc in Rishikesh or just a vacation: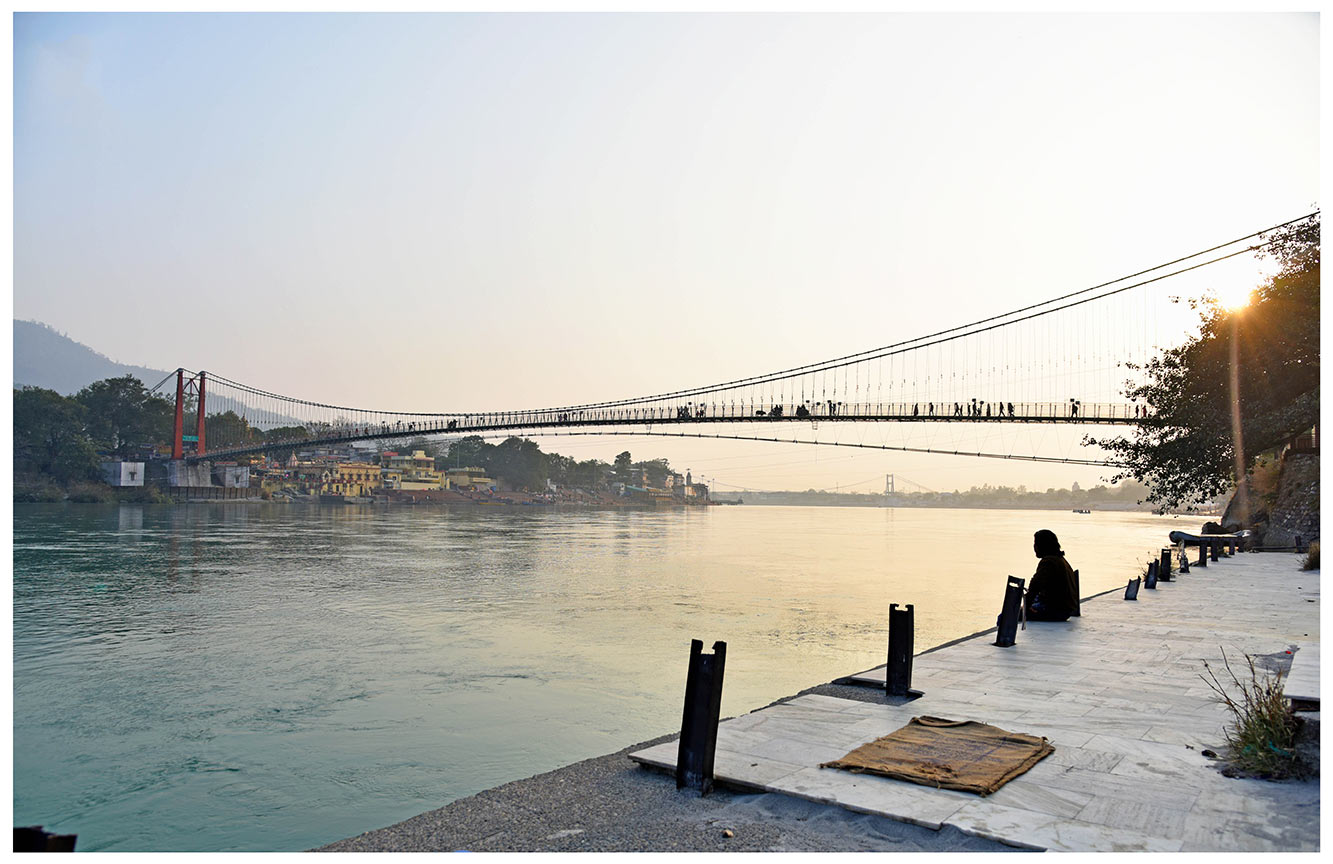 Lakshman Jhula
When it comes to sightseeing in Rishikesh then the first place which tops the list is Lakshman jhula. It is a suspension bridge that has a lot of significance among the local culture of Rishikesh as the belief is that where the bride stands is a place where the lord Lakshman has to cross the river Ganga. The view of Ganga and the whole surrounding of Rishikesh from this bridge is impeccable and you can view some of the best temples of Rishikesh from here.
Ram Jhula
Another iconic architectural marvel ram jhula is a suspension bridge that connects swargashram to Sivananda ashram and offers panoramic view of Ganga and serene nature of mighty Himalaya
Take a stroll on the path
1. Also known as Marine drive, it is a walking path that is built along Ganga.  The whole pathway has Ganga on one side and a towering cliff on another side. Go for the walk along Ganga in the evening or just sit on the bench and quietly watch or talk with Goddess Ganga.
2. Get an ayurvedic massage
3. Rishikesh is the best place when it comes to getting ayurvedic therapies. This is a place where your whole mind and body get rejuvenated. Here in Rishikesh, you can get ayurvedic massages that fit in your budget
Go for café hopping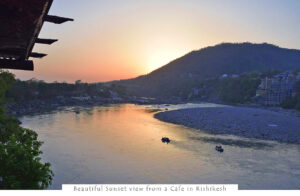 Although it is completely off the beat Rishikesh is heaven for vegetarian and vegan lover. The city is filled with some of the best cafés that offers you organic vegetarian or vegan food and dessert. While you are in town explore the café of Rishikesh, eat healthy food, watch Ganga and get lost in the serenity of the city.