Yoga Teacher Training in Rishikesh, 100 hour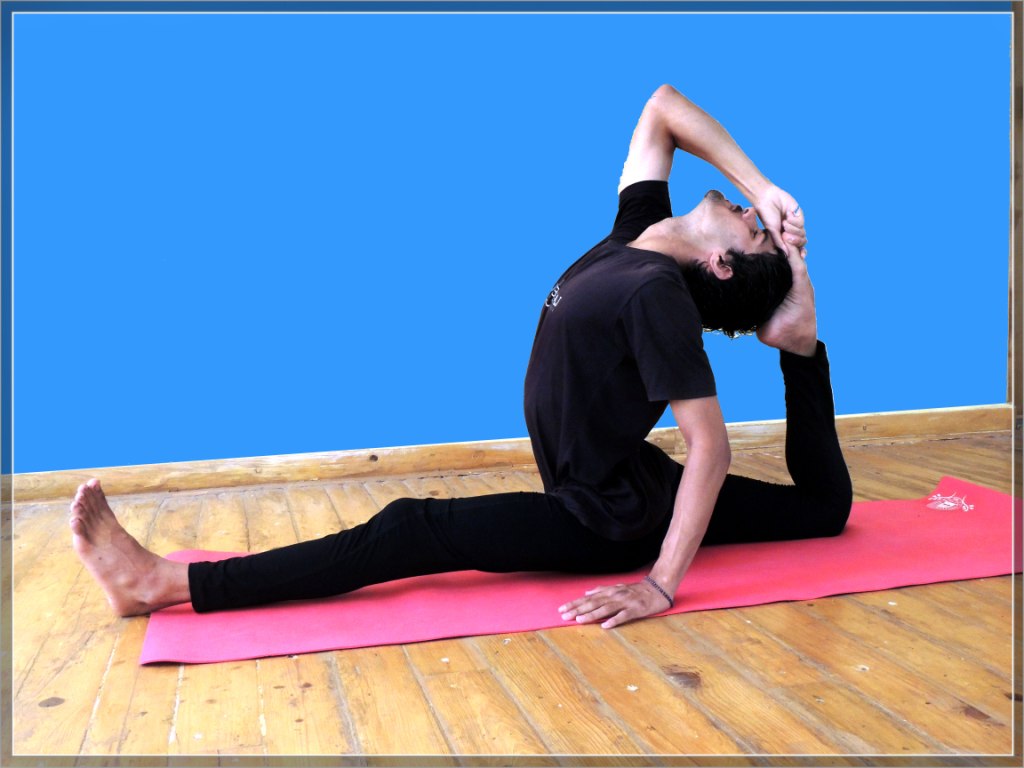 100 hour yoga teacher training in Rishikesh at Hatha Yoga School is a fast track short term best yoga teacher training programs in India that helps the students to learn different aspects of Yoga. The students can learn yoga in an easy, systematic manner. Our yoga teacher training course in Rishikesh at Hatha Yoga School is bases on Hatha Yoga. 100 hour yoga teacher training courses is strategically tailor made to suit best yoga for beginners. It includes yoga poses for beginners, yoga teacher training Rishikesh, yoga classes for beginners, hatha yoga teacher training in Rishikesh.
Being the best Yoga Teacher Training in India, our main aim is to offer yoga for beginners, yoga exercises for beginners in Rishikesh, yoga poses for beginners  and the knowledge while developing an insight required to become a successful and certified yoga instructor. The yoga exercises for beginners are offered in clean, safe and pleasant environment where the students feel encouraged to test their limits and go beyond the mental and physical limits.
We are highly talented trainers who know how to build quality teachers. Our main motive is to leave the yoga beginners with the capability to lead a yoga class confidently. Upon the completion of this yoga teacher training in India, you have the opportunity to enroll in other training courses at our institute. In our yoga teacher training school Rishikesh, beginner yoga classes in Rishikesh perfectly learn how to have control of breathing and how to do meditation.
Schedule - 100 Hr Yoga Teacher Training Courses in Rishikesh (YTTC)

Aims and Objectives of 100 hour Teacher Training Course Rishikesh

To enable the child to have a good physical and mental health

Integration of moral values in the student

To help the student attain higher level of consciousness

Help the students in understanding the philosophy of yoga & its use in personal life.

Possess emotional stability

Use of tools that support classroom education

Share the knowledge of yoga
Choosing: 100 Hour Yoga Teacher Training Schools in Rishikesh

100 hour yoga teacher training in Rishikesh at Hatha Yoga School Rishikesh covers :
We teach technique training and practice in asana, mudra, bandhas, kriyas together with chanting, meditation, and more.

We offer lectures on philosophies of Hatha Yoga, Karma Yoga (Bhagvad Gita), Kundalini & chakras, Nadis and more in yoga classes in Rishikesh.

Our trainers guide the students about healthy yoga life style to avoid the risk of various health issues such as diabetes, hypertension, digestive, prenatal yoga, and heart problems.
50 Hour - Yoga Training and Practice
Under this session, Asana, pranayama, kriya, chanting of mantra, meditation and all the other traditional yoga techniques are taught under it.
20 Hour – Yoga Methodology
All the major principles of concerned  demonstration, assisting as well as correcting, observation, instruction, various teaching styles, related qualities of a teacher, as well as important business aspects of these teaching yoga.
10 Hour- Yoga Anatomy and Physiology
Human physical anatomy and physiology includes bodily systems, organs, etc and energy anatomy and physiology (chakras, nadis, etc).This further involves both theoretical knowledge of both systems and their important practical application within yoga practice. It also includes benefits, contraindications, healthy movement patterns, etc.
100-hour yoga teacher training India - Daily Yoga class schedule(It may change as per situation)

5.30 am – 6.00 am

Detoxification cleanse and meditation

6.00 am – 7.00 am

Breathing and Meditation

7.00am - 7.30 am

Tea

7:30 – 9:00

Ashtanga Vinyasa flow yoga

9:30 – 10:30

Breakfast

10:30 – 11:30

Anatomy

11:30 – 12:30

Self Alignment teaching practice

12:30 – 1:30

Lunch

1:30 – 2:30

free time

2:30 – 3:00

Tea

3:00 – 4:00

Philosophy

4:30 – 6:00

Hatha Yoga

7:30

self study/cultural program

10:00

Light off
100 hour Yoga Philosophy, Lifestyle and Ethics for Yoga Teacher

The detailed study of yoga philosophies, current lifestyle and all the prime ethics for yoga teachers.
Practicum – 5 hours
Under this session, practice teaching, receiving all the feedback, observing others teaching factors, hearing and giving feedback over the session as well as assisting other student classes involves under this.
Assignments – 15 hours
Learning key teaching techniques which are based on literature of present teaching methodology, learning and writing your own reflections as well as understandings of these, or watching videos of yoga masters under this program, designing your own class during session, group discussions and then examinations on knowledge of content includes all under this session.
We believe in follow a strict syllabus as formatted by the registered Yoga School and it's decided training modules includes the many varied elements like
Training: Aspirants get the keen knowledge of the basics in an interesting way that they are also well designed to train others as well.
Technique: Students who are taught to practice all the mantras, kriyas, pranayama and meditation involves all these tricks.
Inner Understanding: Students under this get to sharpen their knowledge of the deep set proper physiological process included in Asanas.
Teaching: The basics of this session on the right set of designed conducts for a teacher and essential qualities of a proper trainer as well.
Examination and Assessment
There will be examination based on teachings in each section of 300-hour syllabus. To get certification of 300-hour yoga ttc, examination is compulsory. There will be open book exam in which you will be given 25 questions to answers. You will be put on hold if you did not finish on given date.