Exploration of next step is important in every field of life even in yoga too people once completed training have a question arising in their mind what to do next, let us discuss few things that you can put into a consideration once completed with your teacher training.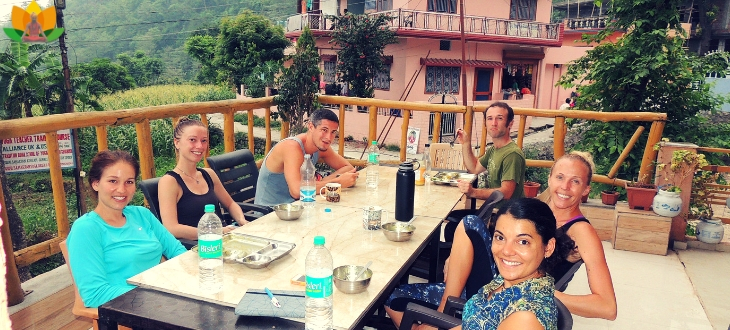 Get your certification
Once done with your yoga teacher training program first and foremost thing you should do is asked for your certificate. Certification should be clearly mentioning your name and the institution from where you have done your yoga teacher training course. Getting the certification is most important, keep in the safe folder as it will be the foundation for your further explorations in the field of yoga.
Register yourself
Once getting the certification try contacting the local authorities for yoga registration in your area. Many yoga schools providing the certification have the alliances with various authorities that let you registered as a yoga teacher or certified trainer; you can also try the same by going through the web information available in your respective institute website.
Determine your future path
Once you have completed your teacher training sit back for a while and ask few questions to yourself like what exactly you want to do further either you want to attach with one of the studios in the market or teach individually. Decide according to your will and try making an attractive marketing strategy or resume for your future perspective.
Assist someone in practice
Gaining experience is always important and one thing should not be forgotten is exploration in practical ways is the best way to understand the real basis of working, likewise in yoga constant practice is required that might be difficult sometimes for beginners as the teachers, in such cases new teachers can assist the experienced teacher to gain the knowledge. Try contacting your local studio for the help and make schedule according to t your personal and professional commitment visiting i=once in a day or twice in a week can be helpful. This also exposes things to do in teacher training in an actual sense.
Keep up the daily practice pace
In spite of completing the yoga course and becoming a teacher yourself do not forget that life is a constant field of learning never lose your ground and focus on daily practice you can set u the backyard of your house to indulge in the practice.
Graduating from yoga teacher training is feeling of joy and bliss like any other graduation day but one must not forget that it comes with its own set of competition and difficulties which need to be handled patiently to accomplish and make your name in the field of yoga which requires dedication and determination.