Yoga is synonymous to ultimate bliss. If a good health and a happy mind are considered the biggest asset of life, yoga is the infinite source to have those. Yoga for health benefit is well known to people around the globe. Focusing more on the topic, the following abstract describe how one can transform his/her life through yoga.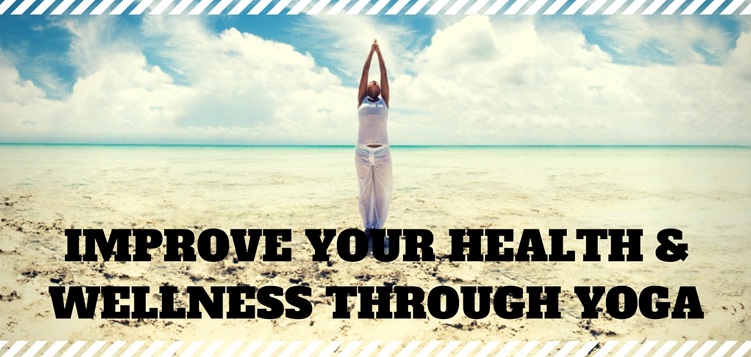 Yoga makes the life disciplined:
If one takes a look at the lives of all great personalities, one thing that will be evident that they all are disciplined. In a contemporary lifestyle, there are many things which make you divert from the real aspects of life, and thus hamper the disciplined progress. Yoga can bring the due transformation in lives of these people. It is here to note that one can realize the advantages of yoga only when he/she becomes consistent. And to be consistent, it is important for the person to be disciplined. You have to sleep in time, eat balanced foods, and quit the various forms of addictions as well. In fact, yoga has been the best ways to quit the addictions like alcohol, drug, smoking, etc.
Yoga brings the happiness in mind:
As explained above, the world is a fan of yoga for good health. However, it is important to understand that health or good health is not just limited within the physical body. It refers to the mental health as well. No matter how strong is the body of a person, but, he/she can't progress if the mind is not at proper state. And, yoga provides that tranquility to mind so that the person feels ever motivated to accept any challenge in life. To be specific, yoga is relevant for contemporary people who have to deal with a great amount of stress. Great to see however is that many people have started realizing about the importance of yoga in daily life, in contemporary scenario.
Yoga makes the person positive:
Problem means nothing for a person positive inside. Therefore, making the person positive is perhaps the biggest benefits of yoga. Yoga brings incredible hormonal balance in the body. These hormonal imbalances are the prominent reasons behind the whole range of negativities or the negative thoughts arising in the minds of a person. Yoga has been absolutely incredible on this regard.
Yoga makes the person immune:
There is no workout in the world, other than yoga that makes a person immune from inside. This is indeed the biggest blessing possible for a person. In present disordered lifestyle, where the threats of getting attacked by the microorganisms or of falling sick always remain at the peak, Yoga is indeed like a confidence booster. Hence, it is therefore advised to join the yoga classes in Rishikesh this holiday seasons, and offer the best gift to your body. Yoga training in Rishikesh is very popular among the beginners as well as the experts. The trainers here can make you execute the challenging yoga positions at an ease.