There are many people who are health conscious and always remain aware and alert about themselves and their family members and friends. Some consider it sincerely and decide to learn yoga first and then teach it to others as profession. This way they are able to bring awareness about living a healthy, stress and ailment free life among people. Now the question is- how to become a yoga instructor? Here are a few pointers that will answer your queries:-
Start practicing basic poses of Yoga
You must first begin with start practicing yoga daily. If you are new to it or don't know anything about it then first join a yoga school or a yoga studio and learn one or more styles of yoga from it.
Develop interest in learning about yoga by reading about it whenever you are free. You can read from some yoga book or you can read about a particular style or multi styles of yoga online as well. This will help you understand the poses better and will at the same time improve your knowledge about it.
Get trained in single or multiple styles properly
Join a Yoga Alliance certified yoga school or yoga studio to get first hand and well guided training in your choice of yoga style. Do a certified course from there as you can choose from 200 hr., 300 hr. or 500 hr. course. People usually go for the 200 hour course as it is sufficient to become yoga instructor in basic yoga, which includes two styles namely Hatha and Ashtanga. Meditation is also taught in this course.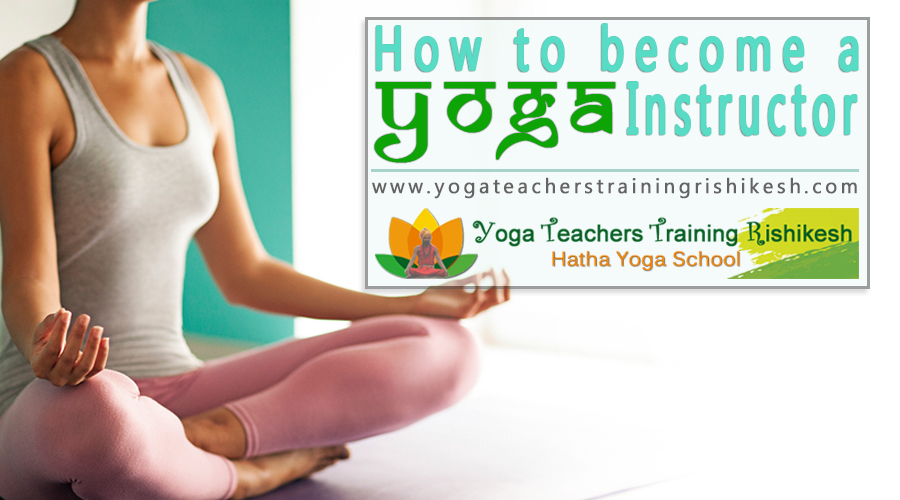 Choose a school where you would like to teach
Choose a set of yoga studios or a yoga schools out of those present near you and contact their manager. Ensure that the schools are certified by Yoga Alliance USA, and by the Ayush Department of India; and have qualified and experienced yoga teachers and enough number of students willing to learn yoga.
Find a job as yoga teacher
Find a job as yoga teacher from the set of yoga schools and yoga studios that you had zeroed in on. Visit a few classes there to get familiarized to the students and to the environment. Remember that every yoga school is different and each has a different work environment.
Start teaching & be an efficient teacher
Once you have joined a yoga school or yoga studio as a teacher, start teaching in the easiest and a student friendly way. You can also learn from other teachers by observing them. Pay attention to teachers whose calluses are attended by students with great interest and by most number of students. Try to imbibe his/her best teaching qualities in you.
Be a comfortable, confident and a versatile teacher
During your class be comfortable in speaking and physically describing poses and try to connect with students with one to one as well as one to group basis. Be firm and command the whole class with full confidence. Use interesting ways to teach and try to tailor or modify certain lessons or poses according to the requirement by being versatile.