Why to do Yoga Teacher Training in Rishikesh
For ages, Rishikesh has been known to be the hub of yoga and meditation. It is from India that yoga was taught and spread to other countries all over the world by various yoga masters. This place has a lot of masters with a lot of wisdom on the offer when it comes to yoga. And when you have so much on the offer, why go to any other place? If you are looking for a yoga teacher training course, then you will find the best ones in Rishikesh.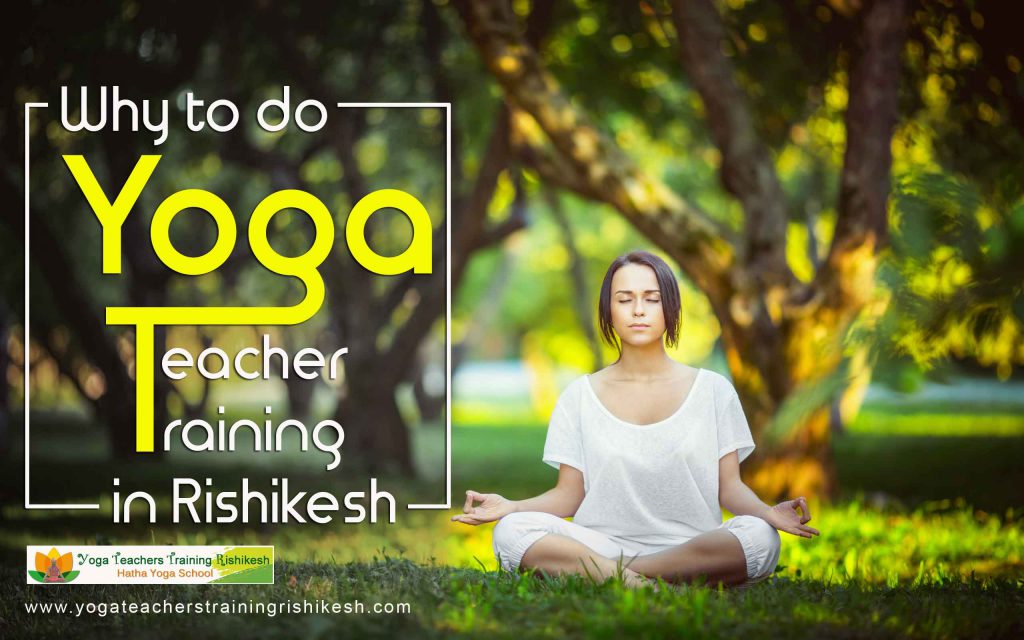 Top 10 Excellent  Reason to do your Yoga Teacher Training  in Rishikesh:
Going to the source
Rishikesh is considered as the source of yoga and meditation as it is set in the lap of the Himalayas, where you will find complete peace in the surroundings. You can then connect to the divine source and meditate in silence.
Learning amidst Nature
With the pure waters of holy river Ganges and fresh air coming from the mountains covered with lush green forests, you will get the privilege of learning amidst nature. This is something you won't find anywhere else easily.
Immerse yourself in new practice
Indulging in the new practice of yoga won't be easy for you as you will leave behind your routine life that might include any kind of laziness or laxity. You will have to immerse yourself completely in practice of yoga.
Learn about Yogic Philosophy
While living in Rishikesh, you will start thinking like a yogi and will learn the way of yogic life, thus, in turn learning about yogic philosophy. This will enable you to look at things, incidents and people from the point of view of a yogi, which is very different from that of others.
Eat & sleep with Ayurveda
While learning yoga, you will eat herbal ayurvedic food, considered to helpful in cleansing the body and keeping it in a healthy state, which is a must for a yoga practitioner.
Experience inner peace
While practicing yoga, you will experience inner peace as you will be cut away from the outer world and will get ample time to focus on self. You will start feeling satisfied from self and from the yogic life that you experience.
Connect with different energies
When you come to practice yoga, you will learn various styles from different masters, who bring along different kinds of positive energies. Thus, you will get the opportunity to connect with different energies and see what positive changes it brings in you and your own energy.
Discipline your life
Living a yogic life will bring discipline in you. You will wake up on time, eat on time, practice yoga for set number of hours and will sleep on time. As a result, you will start living a disciplined life even after you return.
New skills acquired
When you have completed your training, you will have acquired new skills in form of yoga and its styles, its variations and meditation. You will know what is right and wrong and what is best suited for you.
New, everlasting friendships
During your yoga training course, you will meet many students, some of whom will become your best friends, leading to everlasting friendships, a sense of brotherhood and belonging. You will be happy and will share it with your friends.